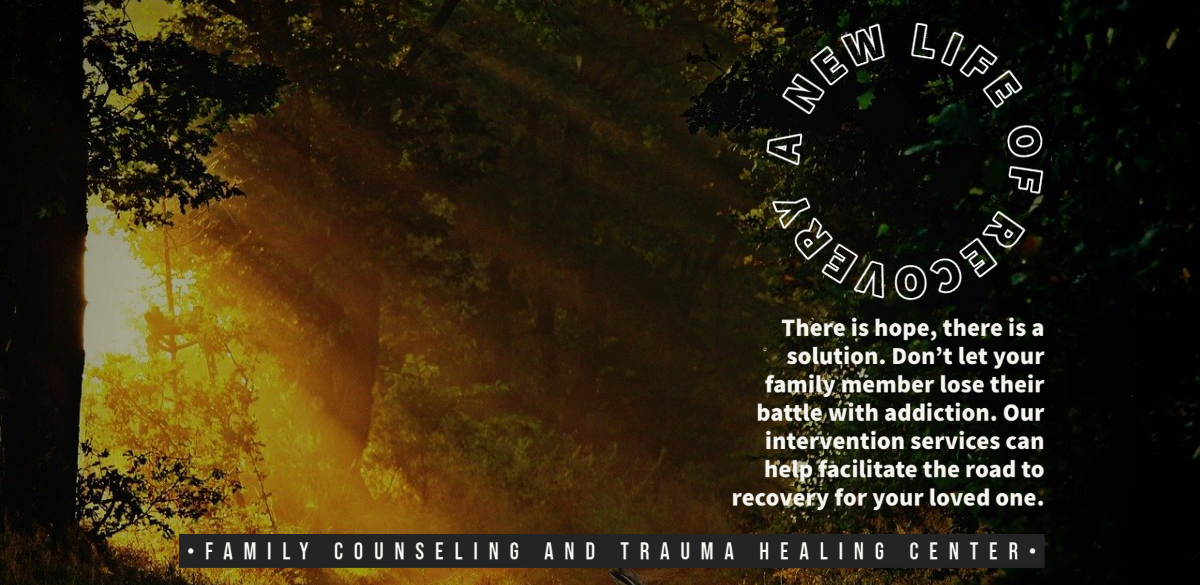 A New Life of Recovery
Family Counseling and Trauma Healing Center offers a full range of services to help addicted individuals, their families, colleagues, and friends to arrest the disease of addiction. A certified addiction specialist provides time-intensive, tailored services that some individuals need in order to treat their addiction and to move forward into a new life of recovery & healing. We understand that addictions and other defenses are often protective mechanisms that have served a life-long purpose. Tending to past wounds and the incorporation of here-and-now behavioral changes can restore a client to their authentic self.

There is hope, there is a solution. Don't let your family member lose their battle with addiction. Our intervention services can help facilitate the road to recovery for your loved one. From intervention to treatment placement then on to a life of long-term recovery for the addict and the family.
Contact Us To Learn More